NYC Tweetup (Part Deux!)
Hosted By: @LaceyBean
Hashtag: #NYCTweetup
Views: 1206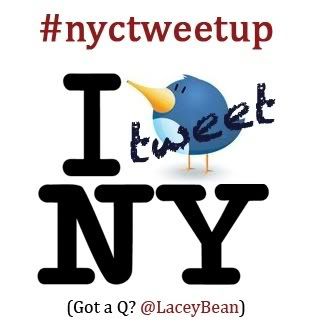 It's that time again!!  Tweetup Tiiimmmeeeee!!!!!  If you made it to last month's tweetup, welcome back!  If it's your first time - we're thrilled to have you!!
Come join some of your favorite bloggers, tweeters, and social media junkies at Wharf Bar and Grill for some general debauchery and merriment.  $3 Miller Lite bottles and $3 shot specials till 4am!! (Not that we'll be there that late, but still. 4am!!)
Follow #nyctweetup for details, announcements, and awesomeness. 
See you there!  And pass on the word! Tell your friends, tell your family... hide yo kids, hide yo wife.
Location
Wharf Bar and Grill
587 3rd Avenue
New York NY